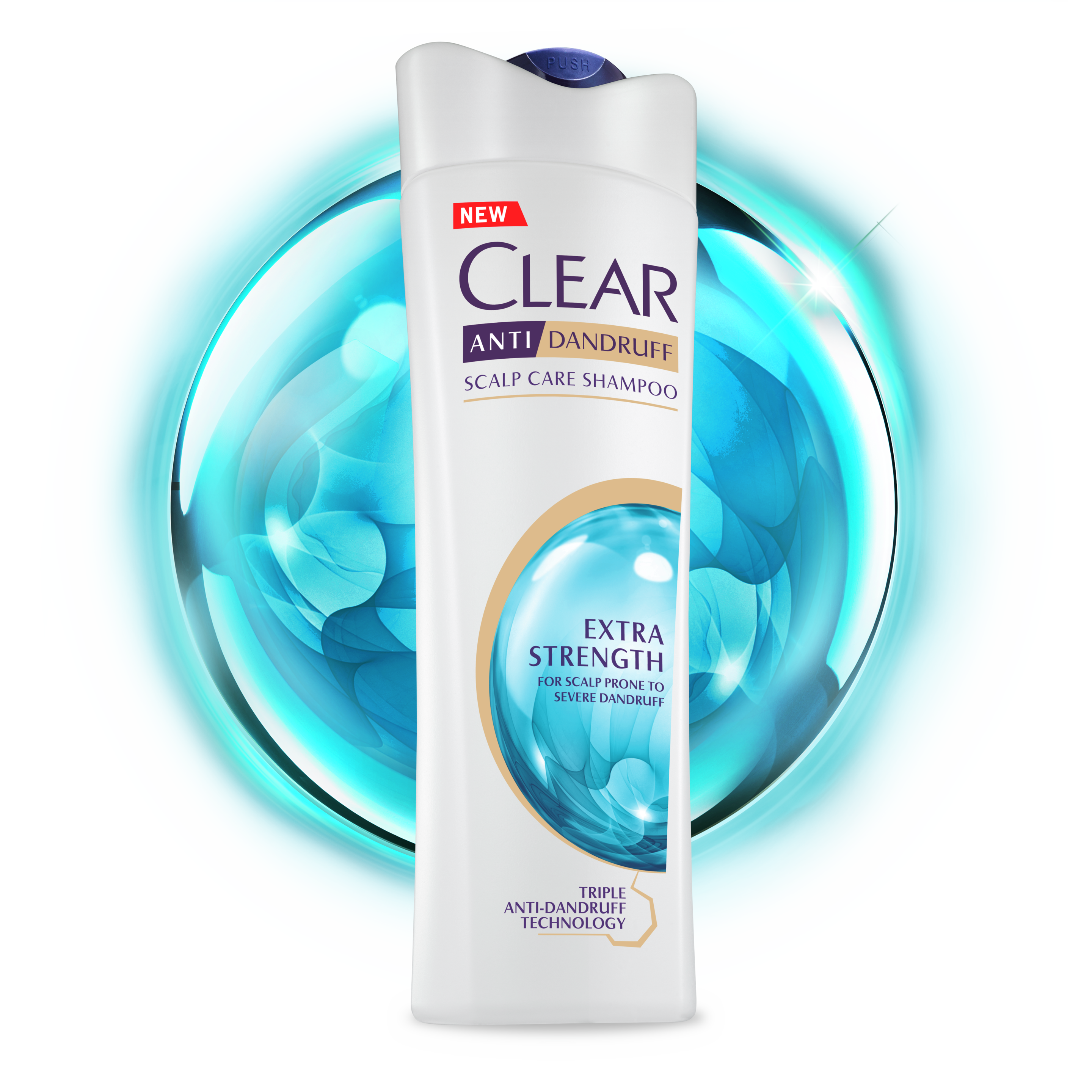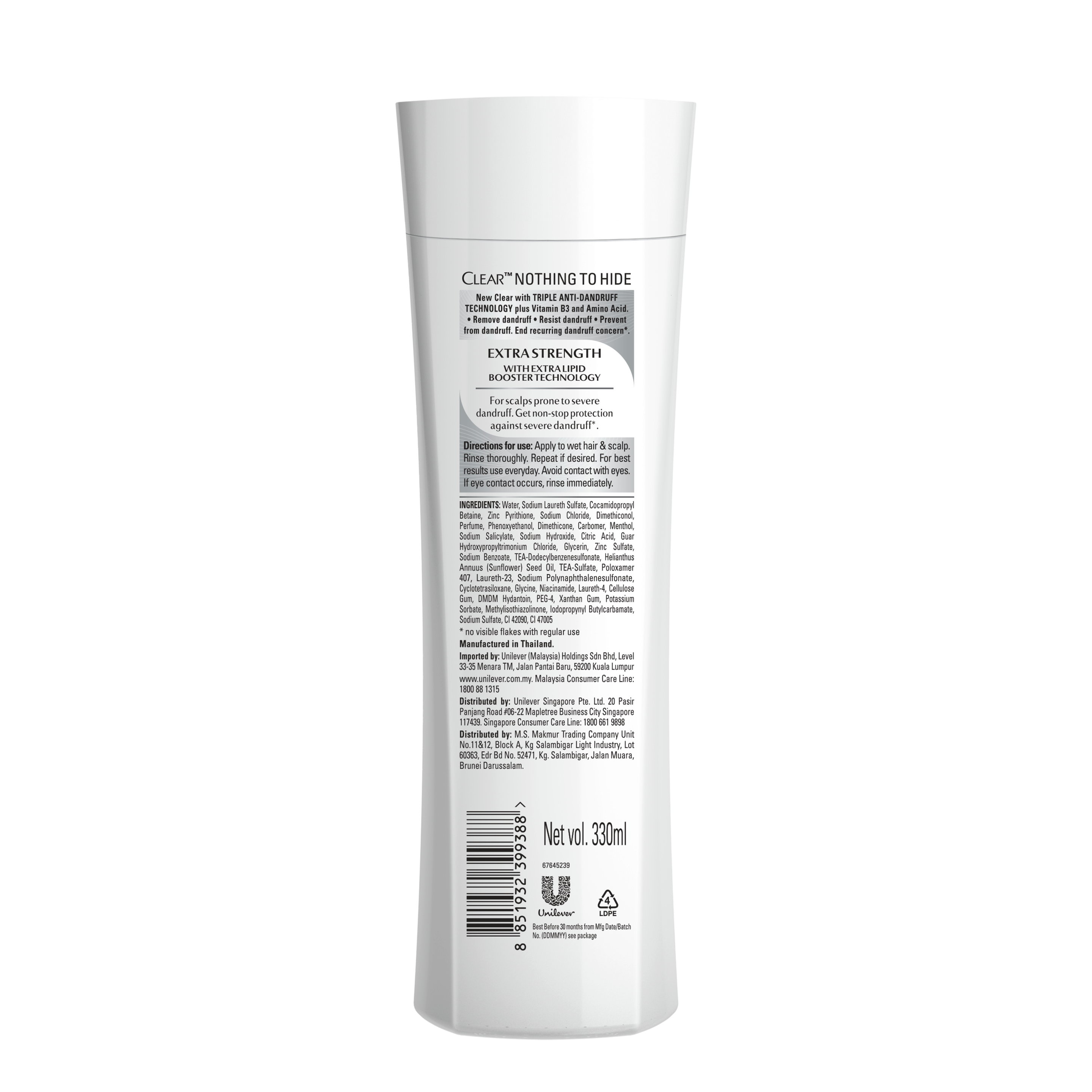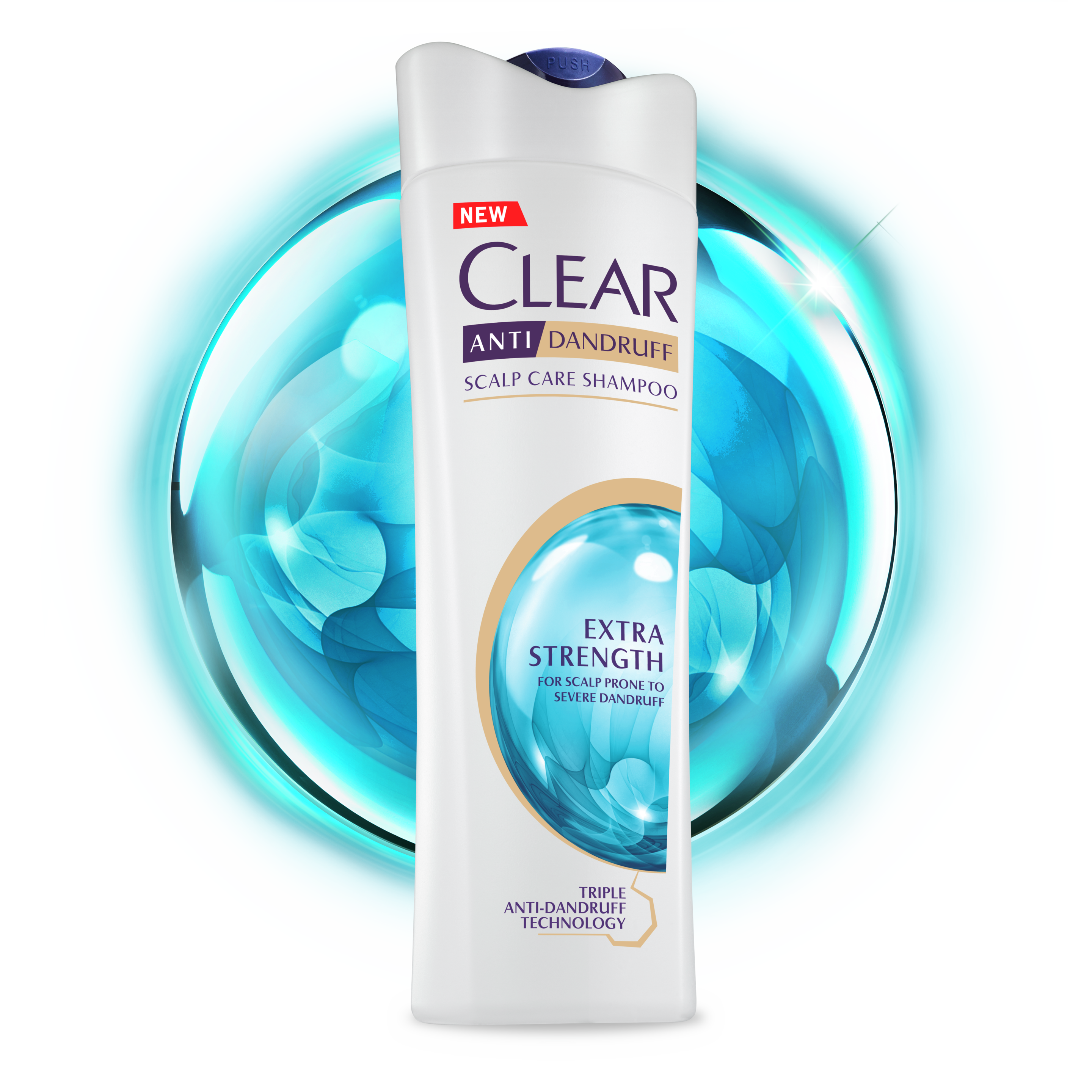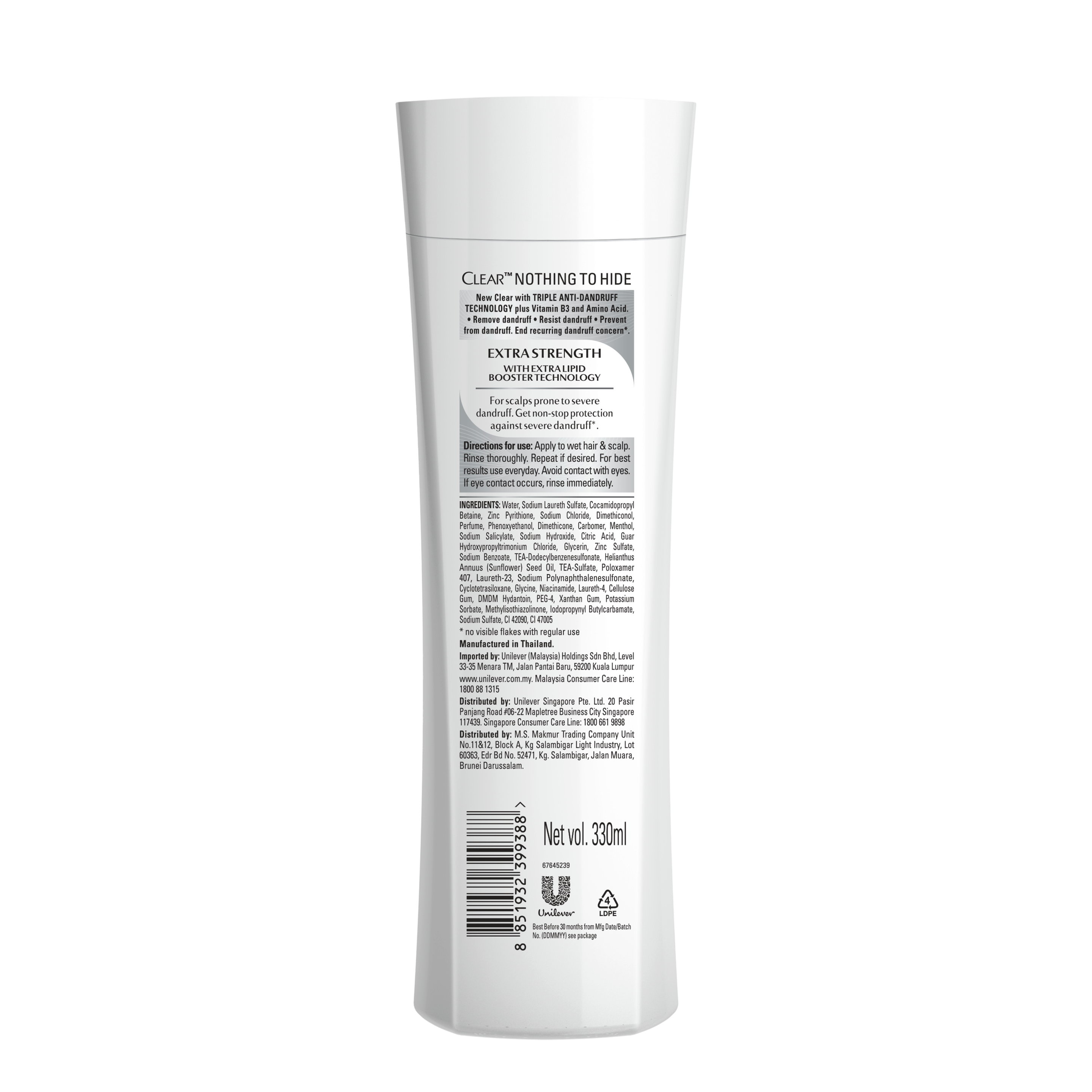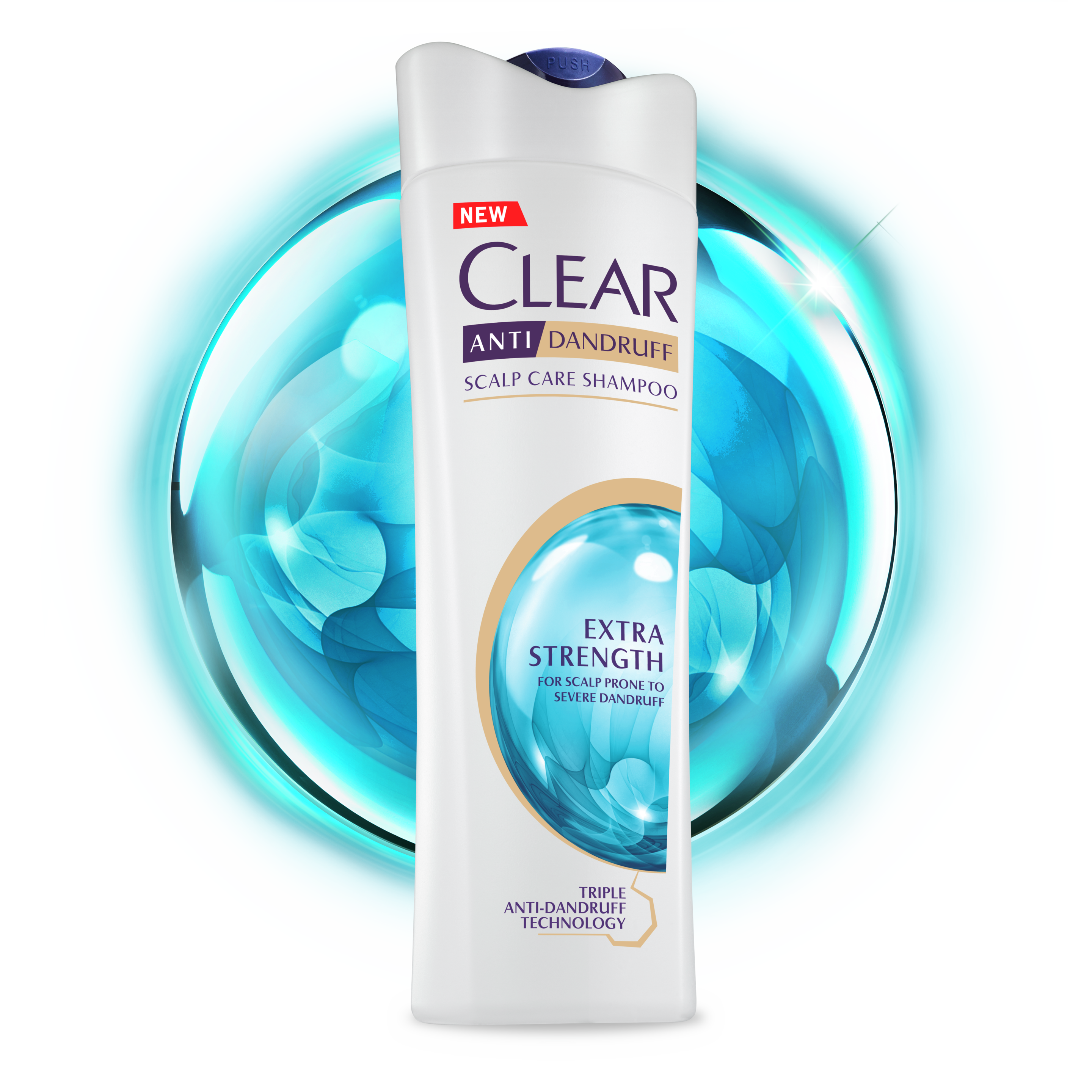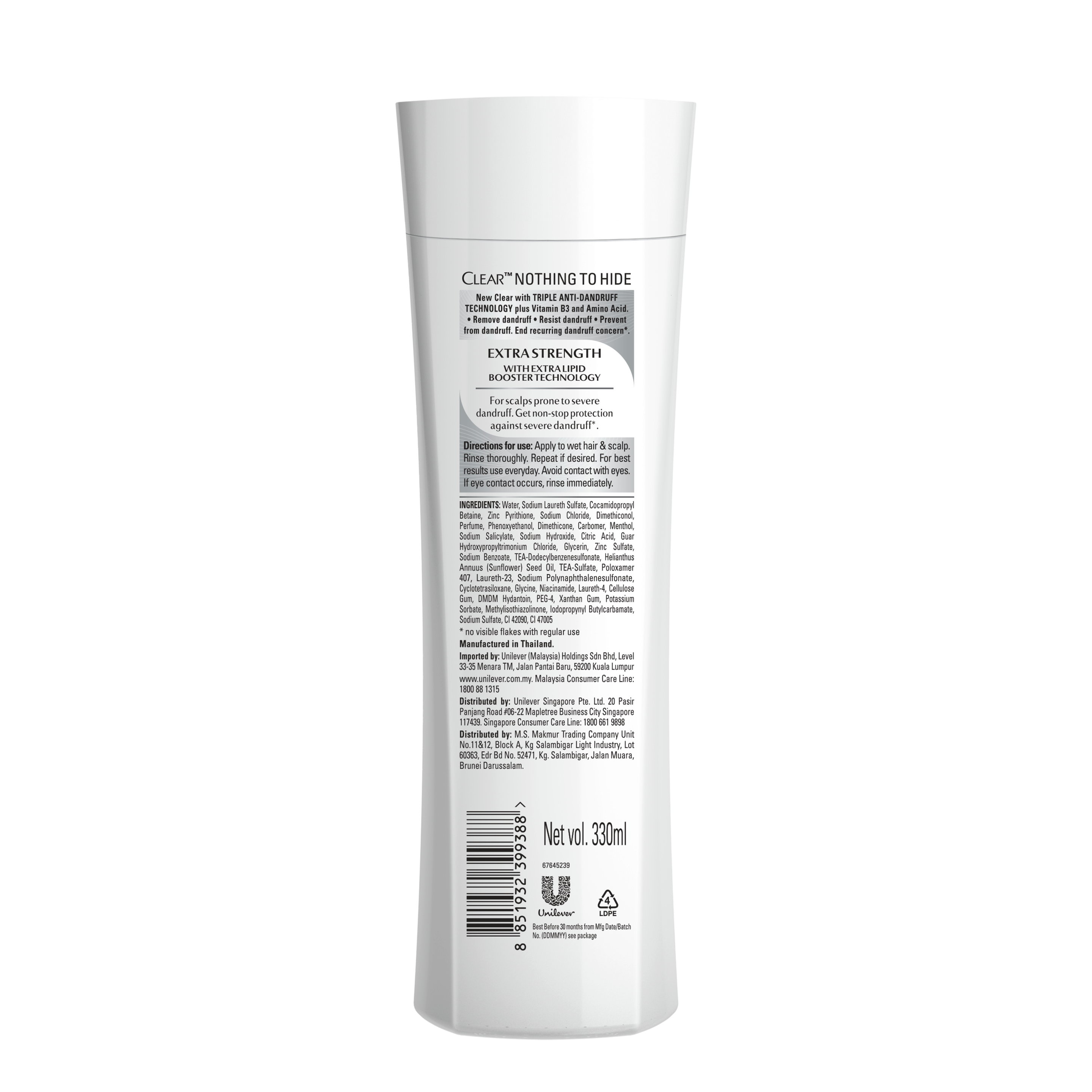 CLEAR Extra Strength Anti-dandruff Shampoo
For scalps prone to severe dandruff*. Get non-stop protection against severe dandruff*.
Does your stressful and hectic schedule everyday lead to an increase in a greasy and itchy scalp? In times of stress, the body releases adrenaline and other chemicals that cause physical symptoms, including a dry, itchy scalp.
CLEAR Extra Strength Shampoo is infused with Extra Lipid Booster Technology, effectively removes dandruff and provides 365 days protection for dandruff-prone scalp*.
CLEAR shampoos are formulated with Triple Anti-Dandruff Technology to activate scalp to remove, resist and prevent* dandruff. End recurring dandruff*, for 100% confidence'.
 
*No visible flakes with regular use
**Helps restore the function of scalp skin barrier
***Based on clinical tests, compared with non anti-dandruff shampoo
` Based on consumer survey in 2019 
1.Apply to wet hair & scalp.
2. Rinse thoroughly.
3. Repeat if desired.
4. For best results use everyday.
5. Avoid contact with eyes.
6. If eye contact occurs, rinse immediately.
New Clear with Triple Anti-Dandruff Technology, consist of Guar BB18, Niacinamide (Vitamin B3) and Amino Acid, to activate scalp's self defence** to remove, resist and prevent dandruff* End recurring dandruff concern* with CLEAR.
Clear's Lipid Booster is powered by Sunflower Oil which is known to nourish, repair and restore scalp.