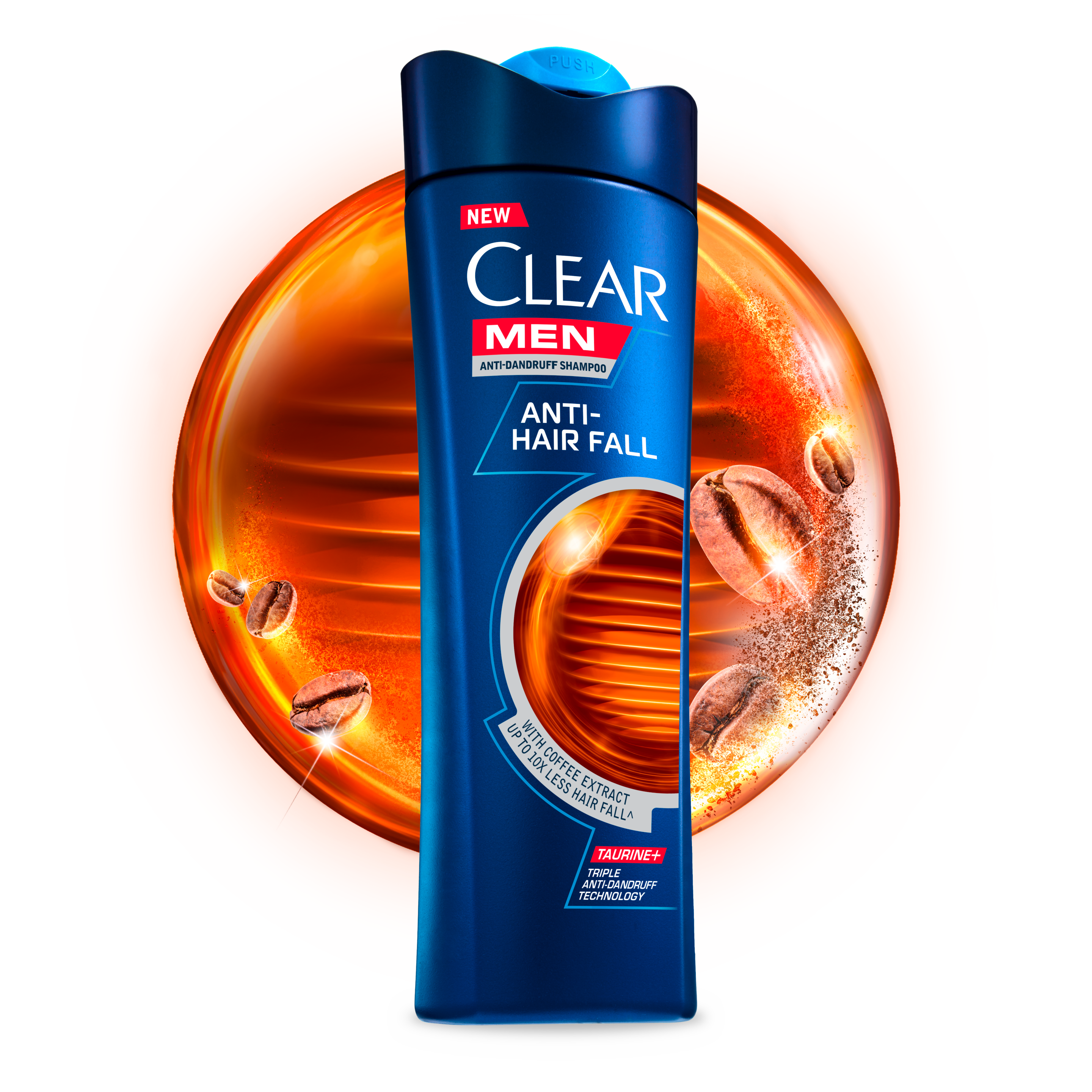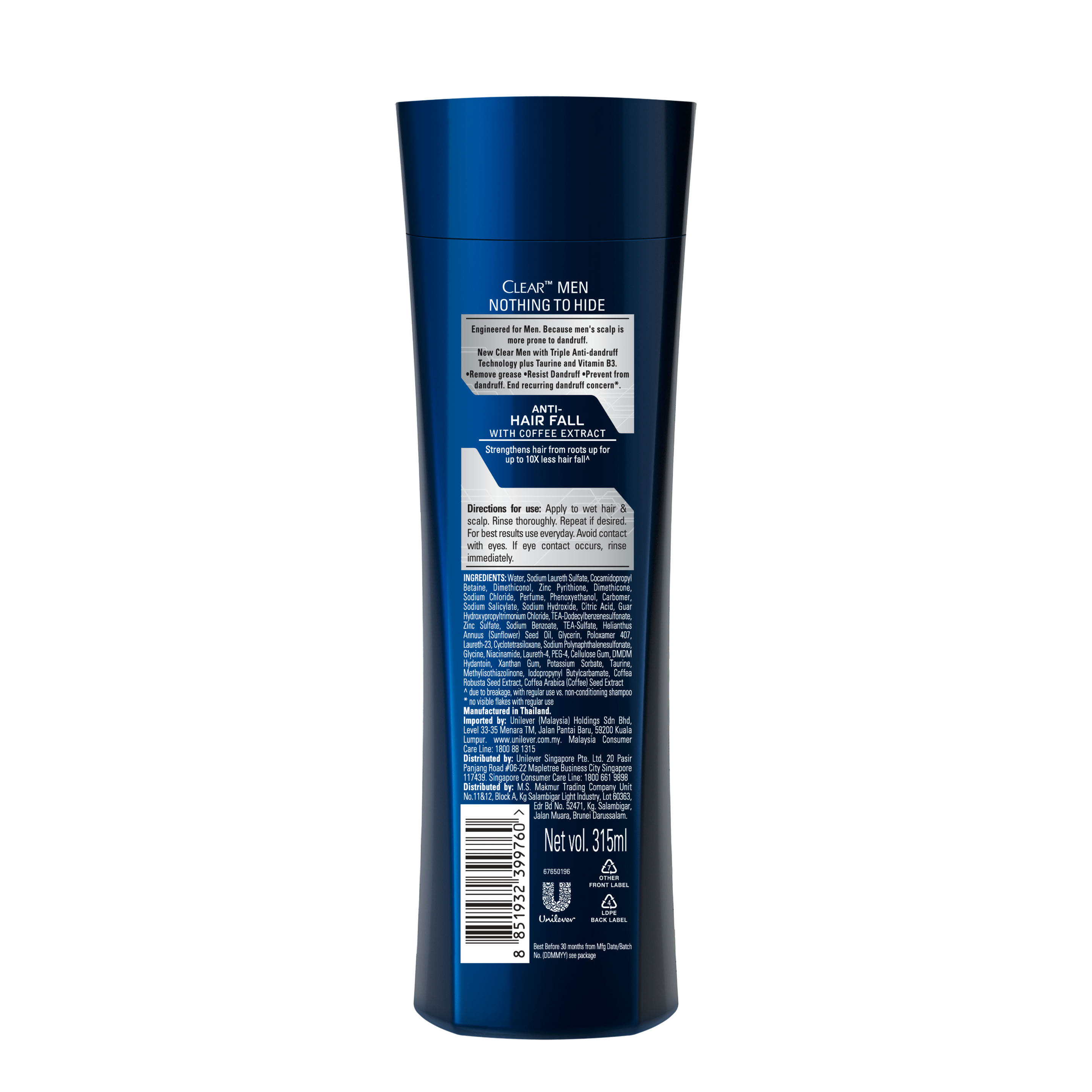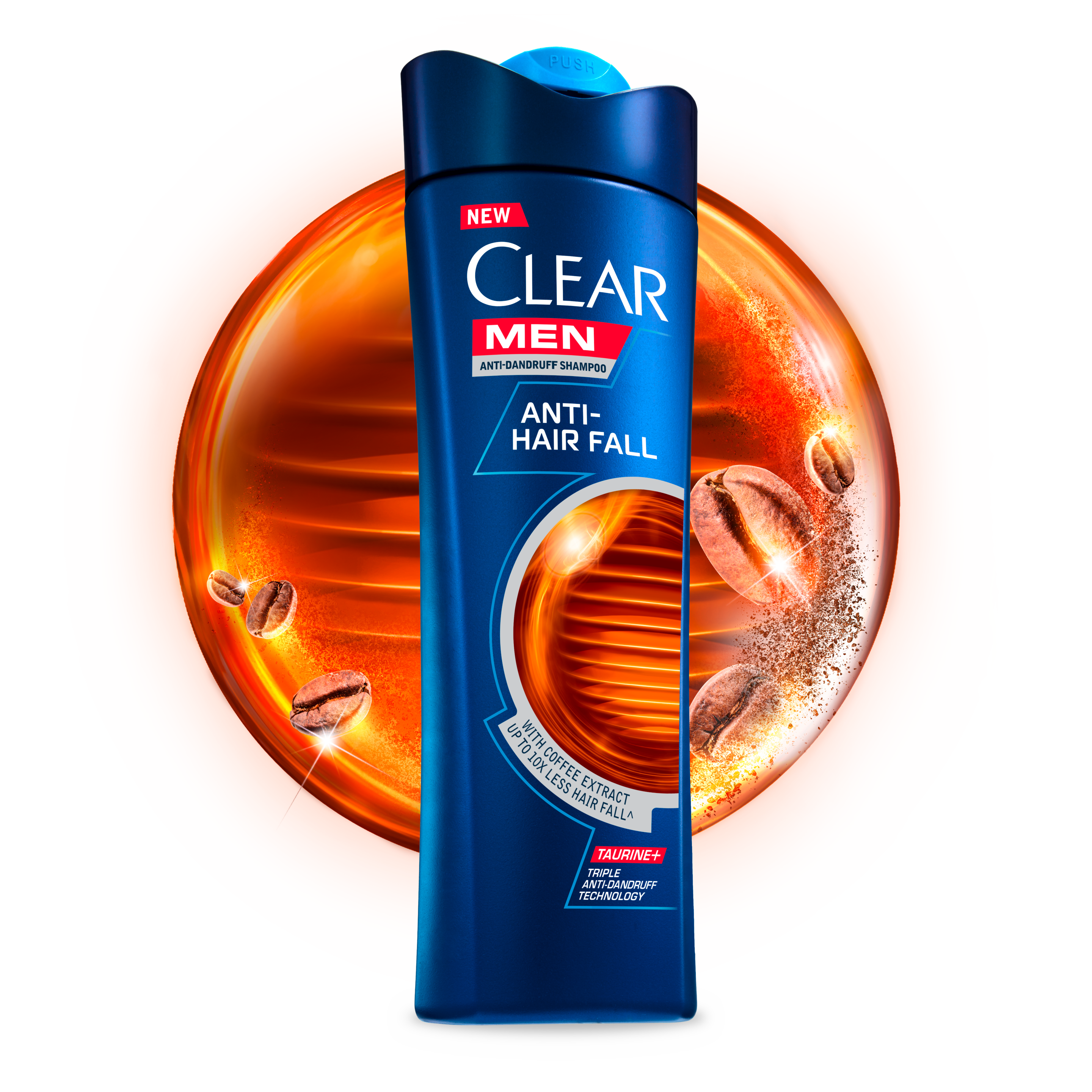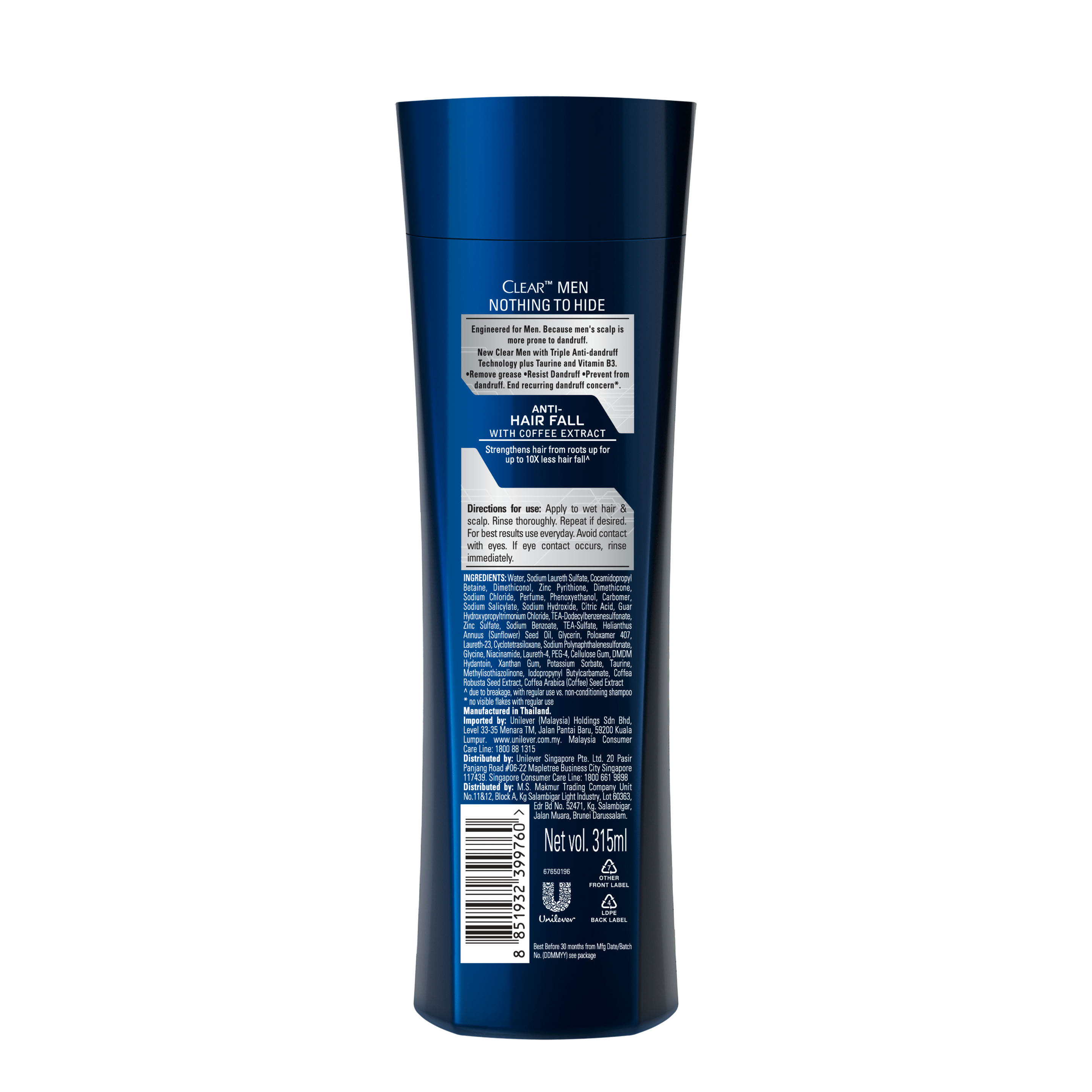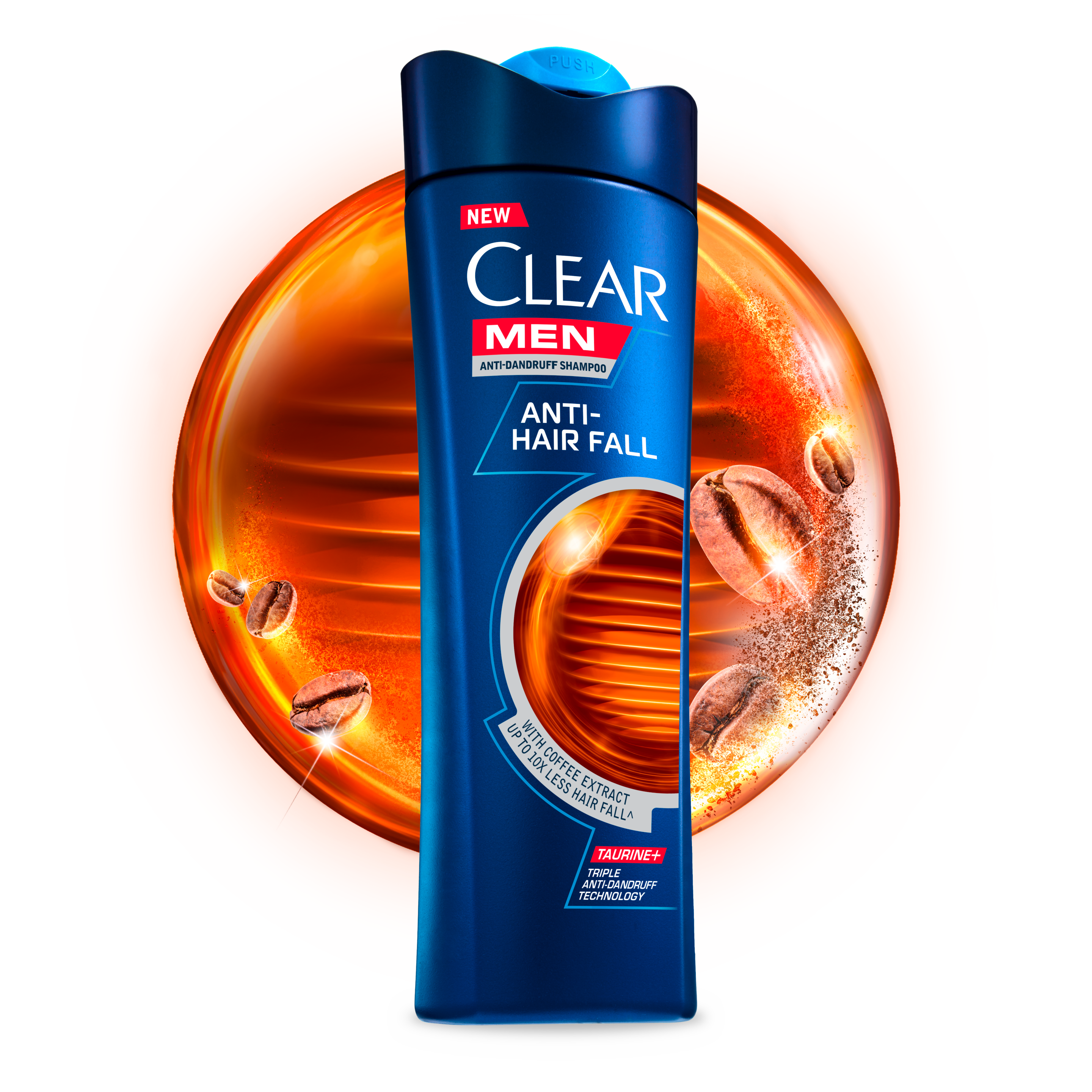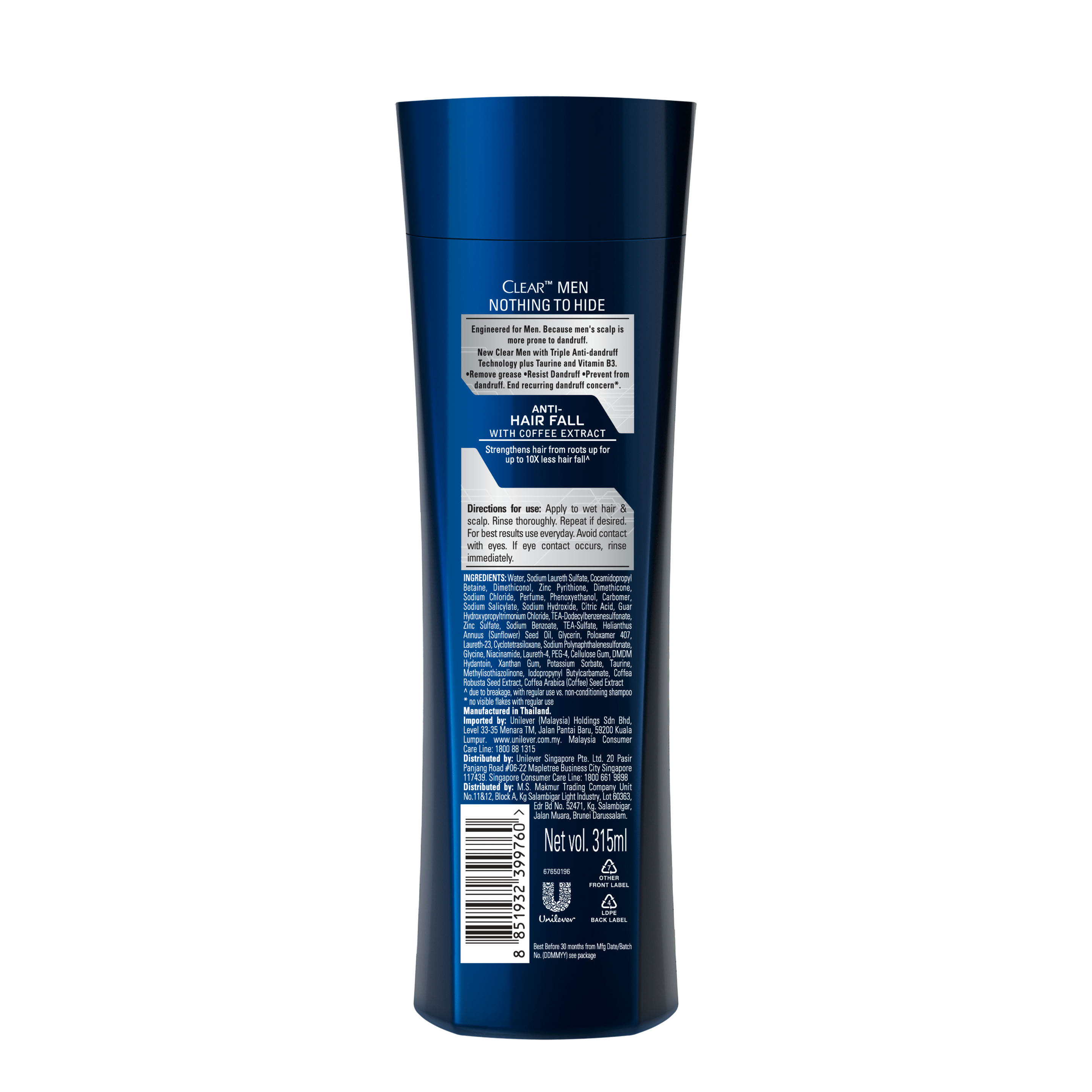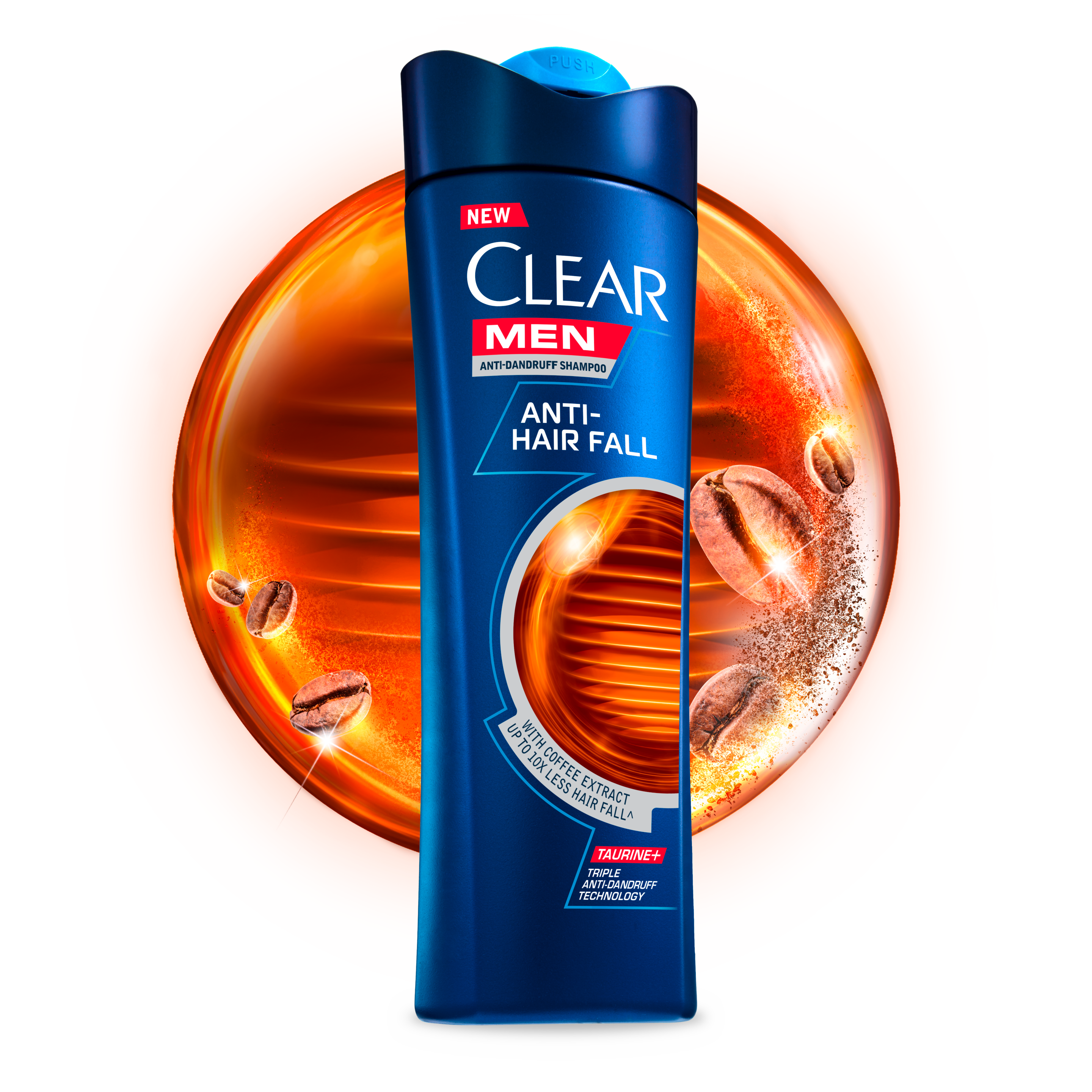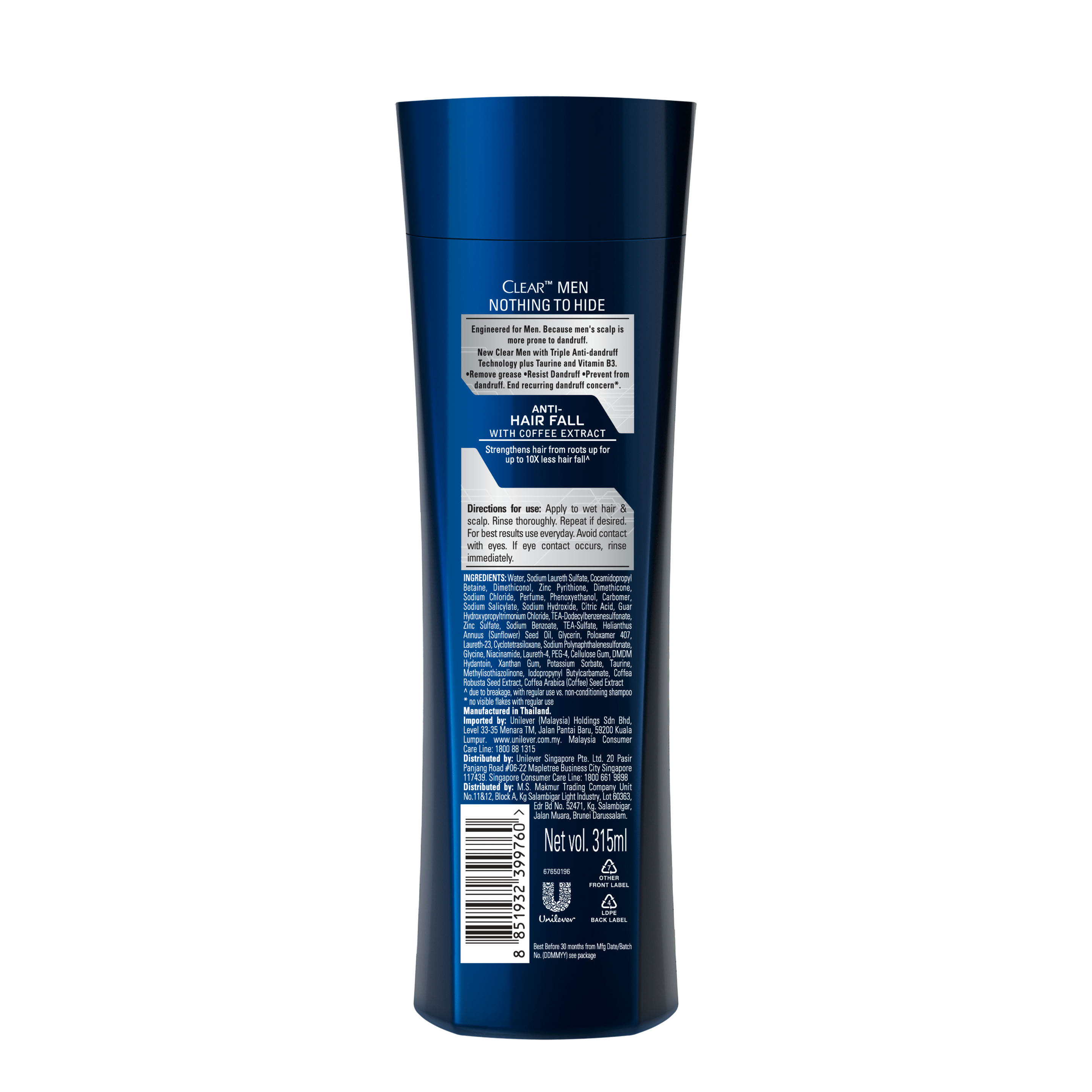 CLEAR Men Anti-Hair Fall Anti-dandruff shampoo
Strengthens hair from roots for up to 10X less hairfall^`
You've got your hair styled to perfection and you've got the power suit to boot. You're ready to conquer that boardroom. But wait, is that hair and dandruff you see on your perfect suit? The residue from overstyling can build up in your scalp and cause dandruff. Studies have shown that half the people that experience dandruff will also experience hair fall._x000D_
Specially formulated for men, CLEAR Men Anti-Hairfall Shampoo is infused with Coffee Extract to remove all traces of dandruff* and residue from your scalp while nourishing and revitalising the scalp for up to 10x less hairfall`. You're now set to stride out that door._x000D_
CLEAR Men shampoos are formulated with Taurine and Triple Anti-Dandruff Technology to activate scalp to remove, resist and prevent* dandruff. End recurring dandruff*, for 100% confidence'._x000D_
 _x000D_
`Due to breakage, vs. non-conditioning shampoo_x000D_
*No visible flakes with regular use_x000D_
**Helps restore the function of scalp skin barrier_x000D_
***Based on clinical tests, compared with non anti-dandruff shampoo _x000D_
^at epidermal level_x000D_
'Based on consumer survey in 2019
1.Apply to wet hair & scalp._x000D_
2. Rinse thoroughly._x000D_
3. Repeat if desired._x000D_
4. For best results use everyday._x000D_
5. Avoid contact with eyes._x000D_
6. If eye contact occurs, rinse immediately.
New Clear Men with Taurine and Triple Anti-Dandruff Technology, consist of Guar BB18, Niacinamide (Vitamin B3) and Amino Acid, to energize scalp's self defence** to remove, resist and prevent dandruff*. End recurring dandruff concern* with CLEAR._x000D_
Coffee Extract is known to stimulate hair follicles, support healthy hair growth cycle and prevent hair fall.