A healthy scalp is the foundation of beautiful, healthy-looking hair. Nourishing the scalp doesn't only help fight dandruff, it also helps to give you smoother and more manageable hair. When your scalp is unhealthy or weak , hair tends to be rough, brittle, and dull. Even new hair strands that grow from an unhealthy scalp appear damaged. Therefore, improving scalp health is key in treating and preventing damaged hair. Here are three easy ways to do it.
Give Your Hair a Breather from Styling
While trying out new hairstyles and products can be fun and exciting, constant use of colorants, bleaches, as well as styling products such as hairspray and heat protectant can make hair dry and brittle. Frequent application of chemical straighteners or curling solution can also considerably weaken the hair shaft. In addition, blow-drying one's hair or using other styling tools such as heated curling irons will remove water in hair and this might cause irritation to one's scalp. Even pulling back one's hair too tightly with elastic hair ties can lead to breakage and hair fall.
To limit further damage, give your hair a break from styling products for a while – from a few days without blow-drying or tonging to a few months between coloring sessions – to let it rest and heal. Also, one should go easy on exposing hair to the sun by wearing a hat or scarf when going outdoors.
If excessive chemicals from hair dyes or other damaging hair products are the cause of damage to your hair, use CLEAR Natural Black Shampoo to help restore your scalp condition. It contains black olive and tea tree oil, both of which have been proven effective in treating various scalp conditions like dandruff and scalp irritation. Not only will this cleanse your hair, but it will also get rid of product build-up on your scalp and help replenish hair's nutrients and moisturise your hair.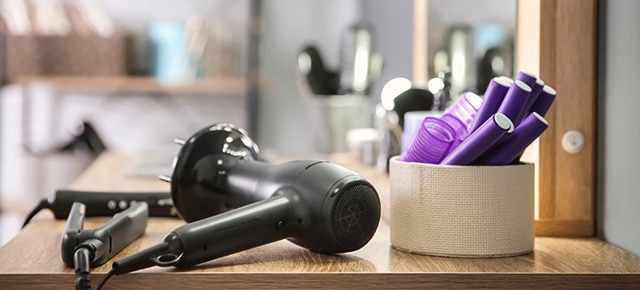 Protect Hair Against Pollution
Pollution has negative effects on the way our hair looks and feels. Some research shows that pollution can make dandruff worse. Pollutants can penetrate deep into scalp and perturb scalp barrier. It can lead to the skin becoming irritated and might become more prone to flaking.
If your hair is in constant exposure to pollutants, dirt, and other forms of environmental stressors, we recommend using CLEAR Complete Soft Care Shampoo. Apart from having Triple Anti-Dandruff technology to combat your dandruff problems, it's also infused with amino acids to provide deep nourishment for dry and damaged hair and scalp. It keeps frequently washed hair lush and lustrous, and soothes a dry scalp and help maintaining their natural protective oils as well.
Give Hair Extra Care and Improve Washing Habits