Now that people are spending more time at home, you can take this as an opportunity to assess whether your daily routines and habits are effective in keeping you clean. Not only does this involve washing your hands regularly, but also taking a complete look at how you take care of your body starting from your head and hair.
You might not realize it, but dirt and pollutants can get trapped on your hair and scalp if it's not washed regularly. This is why it's so important to take a good look at how to properly wash your hair by adopting good personal hygiene habits, which will help remove dirt, pollutants, and dandruff-associated bacteria.
Choose the Right Shampoo and Conditioner for Your Hair Type
It's not enough to simply wash your hair with just any shampoo and conditioner. If you have a dry scalp, opt to use a hydrating shampoo to prevent dryness and flaking. On the other hand, if you have a greasy scalp, use a shampoo that can help remove excess oil.
It will also be helpful to determine what conditions you're exposed to daily. If you happen to be exposed to external elements day in and day out, use a shampoo that has the right formula to effectively remove dirt, pollutants and grease, which could lead to dandruff. Examples of these shampoos include CLEAR Men Deep Cleanse Shampoo and CLEAR Ice Cool Menthol Shampoo.
With vitamin B3, these anti-dandruff shampoos can improve scalp's nature defense against dandruff causing microbes and are able to strengthen your scalp fighting power against dandruff. They also have Triple Anti-Dandruff Technology; that's why they are effective in repairing oxidative damage to the scalp—which is caused by UV rays, pollution, or free radicals—and could help restore your scalp health. It is perfect for anyone who exercises regularly and remains active throughout the day.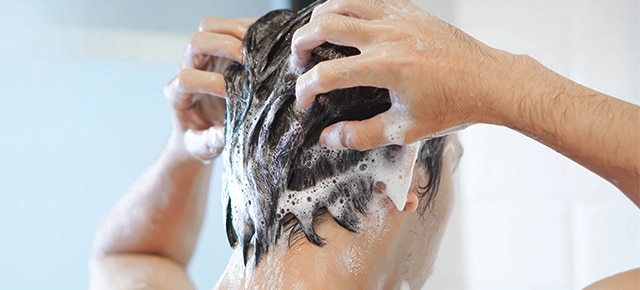 Gently Massage Scalp…and Don't Scrub
Having healthy hair begins with your scalp, so it's important to treat your scalp with utmost care. Apply gentle pressure when lathering the shampoo on your scalp. Even this mild pressure is enough to remove the dirt or product build-up that has accumulated within the day. Massage your scalp for at least 1 minute or 2 to make sure that all dirt and other residues are entirely removed. Of course, a soothing scalp massage can also help you to relax—and that's a bonus.
Leave the Conditioner On for a While, but Rinse It Completely
Some people have the misconception that we should leave on a bit of conditioner after taking a shower to preserve the moisture. However, leaving some conditioner residue on your scalp and hair may compromise its conditioning performance. Instead, apply conditioner on your hair and wait for 3 to 5 minutes before thoroughly rinsing it off with water.
To target dandruff at the source and help enhance the anti-dandruff efficacy, apply CLEAR conditioners on the scalp, massage your scalp for a few minutes before washing it off completely.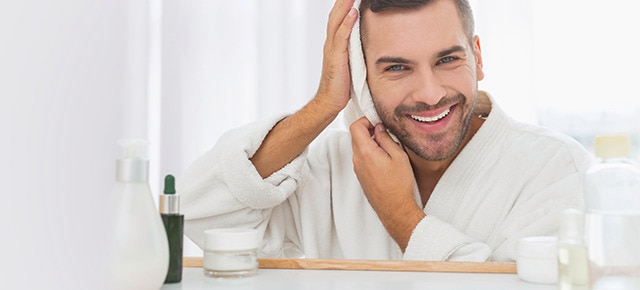 Towel-Dry Your Hair
Taking care of your hair post-bath is just as important. Try to avoid using a hairdryer and towel-dry your hair instead. To prevent damage, gently pat down your hair with a towel instead of scrubbing it dry. Also, avoid going out with wet hair to keep dirt and other pollutants from sticking to your damp hair.
Good Hair Hygiene Routines Include Setting a Regular Schedule to Wash Your Hair
You could reap the rewards of your shampoo, conditioner and other good personal hygiene practices if you religiously follow a proper hair care routine. Set aside time for a complete shower—preferably as soon as you get home—to wash off the dirt that you've accumulated while you're out. This way, you're able to roam your house clean and fresh.