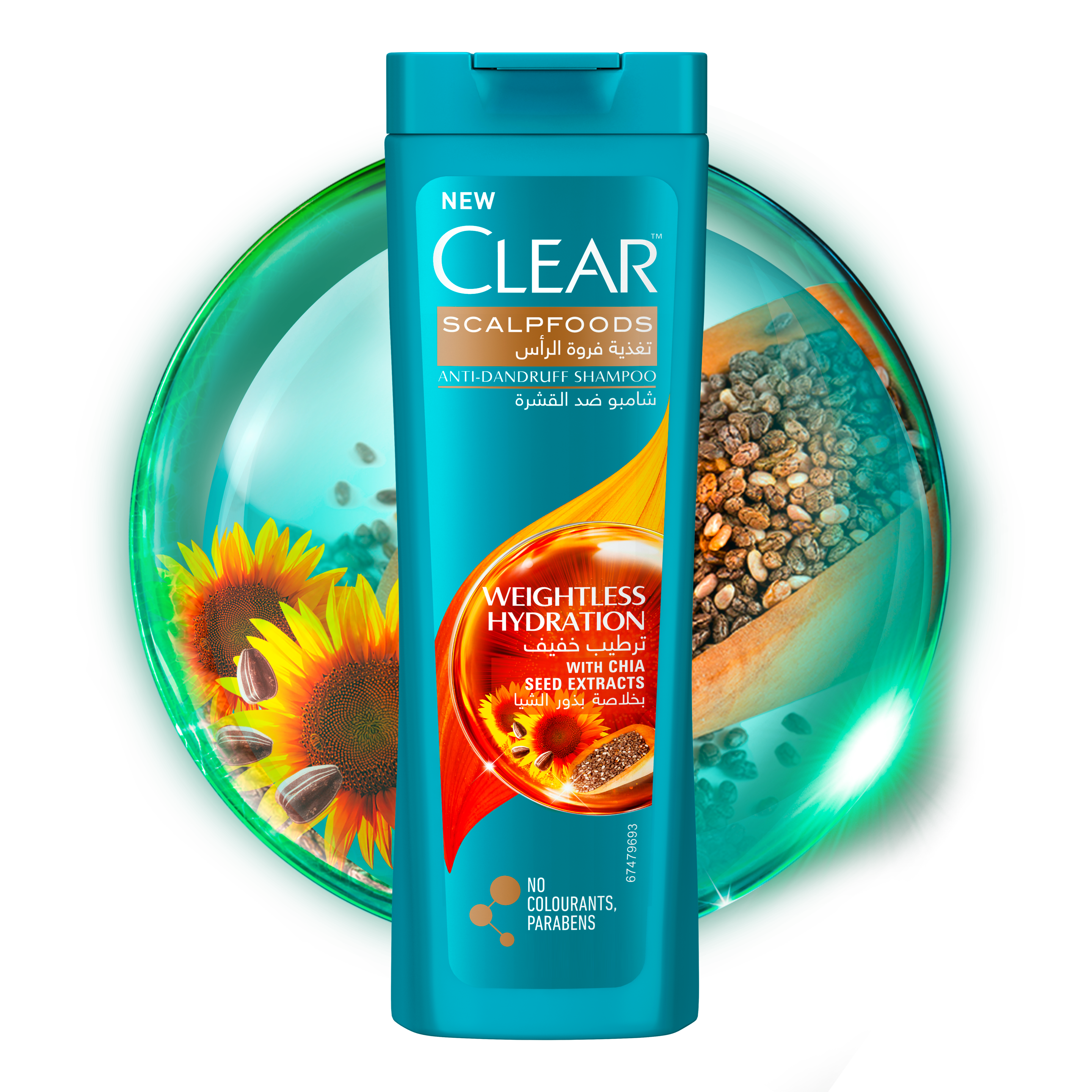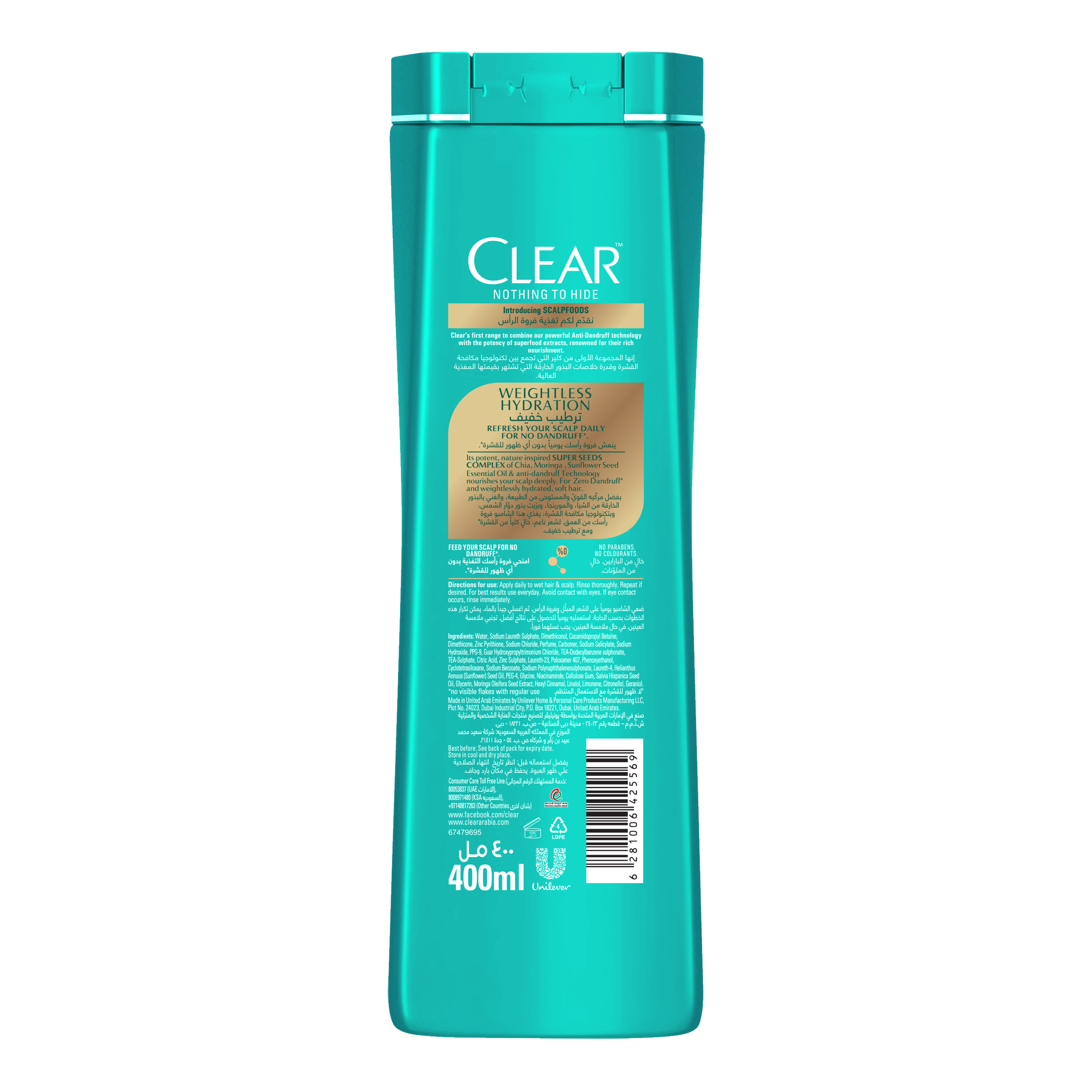 Weightless Hydration Shampoo
Moisturizes scalp & hair without weighing it down. Gives you healthy looking, beautiful hair
As the modern trendsetter, your hair is your statement. But does your daily hair routine involve blow drying, straightening, heat treatments? This may result in excessive heat exposure that dehydrates your hair and scalp, giving rise to dandruff.

Infused with Hyaluronic Acid, CLEAR Intense Hydration Shampoo effectively removes dandruff while moisturizing hair without weighing it down.

[INSERT FRAGRANCE]

Formulated with Bio-booster, CLEAR Intense Hydration Shampoo effectively ends recurring dandruff concerns*, while restoring a healthy scalp and beautiful hair.
1.Apply to wet hair & scalp.2. Rinse thoroughly.3. Repeat if desired.4. For best results use everyday.5. Avoid contact with eyes.6. If eye contact occurs, rinse immediately. 
New Clear with Bio-Booster including Vitamin B3, and Amino Acid. Activate scalp's self defence**. End recurring dandruff concern*. 

Hyaluronic Acid, which is known for its rich hydrating benefits and abilities to lock moisture in scalp and hair. 
slide 1
slide 2
slide 3
slide 4
slide 5
slide 6
slide 7
slide 8
slide 9
slide 10