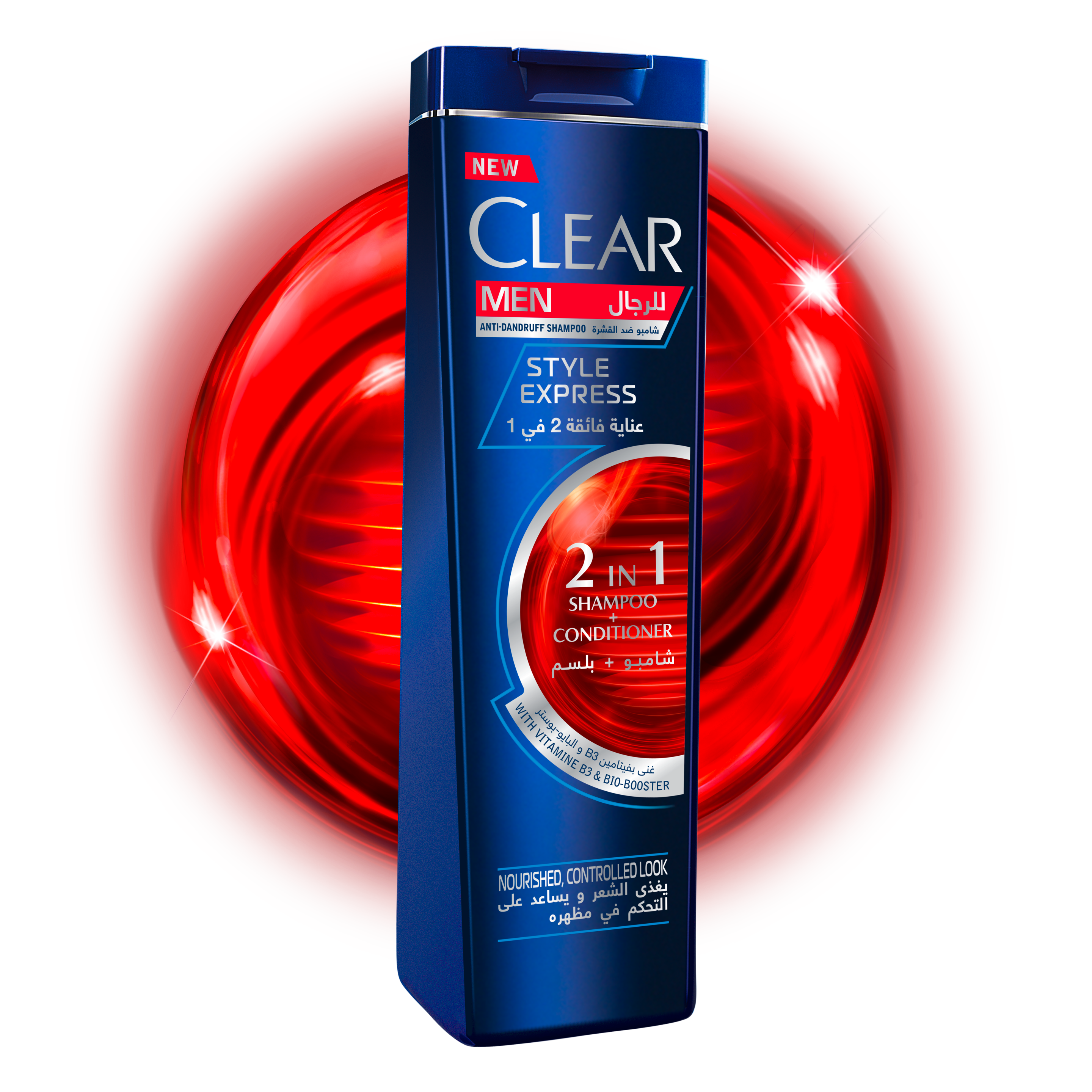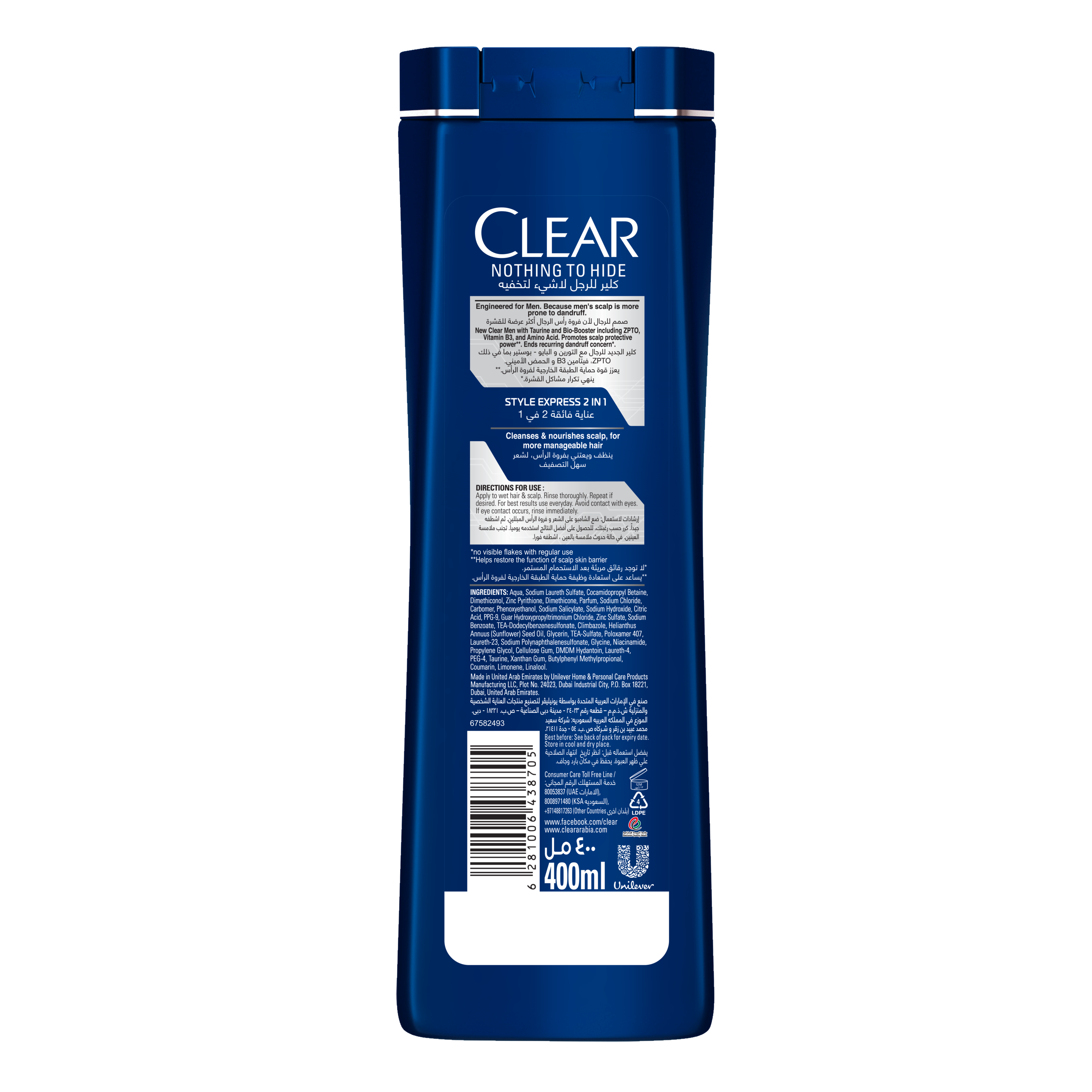 StyIe Express 2in1 Shampoo Men
Cleans & cares for healthy scalp, manageable hair.
Side-swept undercut? Check. Mohawk Monday? Check. Simple slick back? Triple check. You've got the perfect style for every occasion. But using multiple hair products to achieve your ideal look can lead to overstyling and leave residue on your scalp. Residue makes your hair hard to manage and causes dandruff to build up. 

Specially designed for men, CLEAR Men Style Express 2in1 Shampoo is infused with a potent blend of nourishing ingredients and herbal extracts, effectively removes dandruff and rapidly replenish essential nutrients to your scalp. Your hair is now ready for it's next hairstyle.

[INSERT FRAGRANCE]

Formulated with Bio-booster, CLEAR Men Classic Action Shampoo effectively ends recurring dandruff concerns*, while cleaning and caring for a healthy scalp and manging your hair.
1. Apply to wet hair & scalp.2. Rinse thoroughly.3. Repeat if desired.4. For best results use everyday.5. Avoid contact with eyes.6. If eye contact occurs, rinse immediately.
New Clear Men with Taurine and Bio-Booster including Vitamin B3, and Amino Acid. Energize scalp's self defence**. End recurring dandruff concern*.

Pending info on what are the "nourishing ingredients and herbal extracts"
slide 1
slide 2
slide 3
slide 4
slide 5
slide 6
slide 7
slide 8
slide 9
slide 10