If your scalp is flaky, irritated, and itchy, you might find yourself falling into the trap of scratching it to give some relief. While this tempting habit might feel like the right thing to do, doing so can damage your scalp's protective barrier and impact your hair's health. But there's no need to despair, as we're sharing the best itchy scalp remedies with you.
5 Steps to Follow to Stop an Itchy Scalp
From using an itchy scalp shampoo to finishing every wash with a cool rinse, figuring out how to stop an itchy scalp will be easy with our expert tips. Read on for more information and get ready to say goodbye to this annoying hair concern.
Step 1. Figure Out What is Causing Your Scalp to Itch
Before you find the best itchy scalp remedy for you, you must first identify what is causing your scalp to itch. Doing this will help inform your next steps and make finding a solution easier.
In most cases, if you suffer from an itchy scalp, chances are that you have dandruff as well. Dandruff is characterised by dry white flakes and is caused by the overgrowth of Malassezia, a fungus that is naturally found on the scalp. If you have a greasy scalp, dandruff can also appear in yellow clumps due to the dead skin combining with the scalp oils.
Step 2. Treat Your Scalp with an Itchy Scalp Shampoo
If you want to know how to stop itchy scalp, take a closer look at what you're washing your hair with. When you've got an itchy scalp, it's vital to keep up a good washing schedule to stop build-up and natural oils irritating your scalp further.
If your itchy scalp is a signal of dandruff, a good anti-dandruff shampoo is the best place to start. However, if you're dealing with a dry, itchy scalp you'll need to use an itchy scalp shampoo that's moisturizing to relieve that tight and rough feeling.
Wondering which anti-itch shampoo is the best to use? Try CLEAR Ice Cool Menthol Anti-dandruff Shampoo, which is specially made with an itch-relief formula that works to hydrate the scalp and relieve dryness while providing fast-acting relief from the discomfort triggered by dandruff.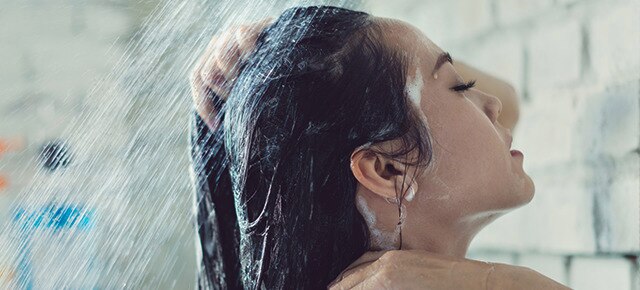 Step 3. Don't Forget to Moisturize
To keep up a healthy scalp routine, you need to remember to follow up every cleanse with a nourishing treatment. While an itchy scalp shampoo does a great job of ridding your scalp of debris, a hydrating conditioner will deeply moisturize and soothe dry, irritated scalps.
Other treatments like scalp oils and masks are all great moisturizers. Just be sure to use the right ones for your hair concern.
Step 4. Always Finish with a warm Rinse
Hot showers are amazing, but unfortunately, they can wreak havoc on your scalp and hair by causing more discomfort to your existing condition.
In order to stop dryness from aggravating your scalp further, just make sure to finish off every wash with a cool rinse. This simple trick will help lock in moisture, increase blood flow to the scalp and keep your dry, itchy scalp at bay.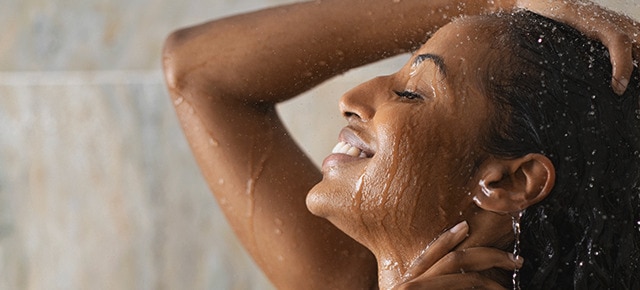 Step 5. See a Doctor
If none of these remedies help soothe your itchy scalp, don't hesitate to consult a professional for further advice. They can suggest your next steps and help you get your scalp back on track.
These easy steps are just what you need when looking how to stop an itchy scalp and once you've tried them, you'll soon see a difference in your scalp and hair health.