Most women rely on heat when it comes to styling their hair. So much in fact, that it is part and parcel of their daily routine. From Brazilian-style blowouts that give even the limpest hair maximum volume to the opposite end of the spectrum, where hair is ironed out until perfectly straight. One's styling arsenal includes everything from heavy-duty dryers, straighteners, and curling irons; all of which can cause dry scalp and hair.
As the biggest drawback when it comes to frequent and heavy heat styling is that it invariably leaves hair dry, frizzy, and unmanageable, we need to find ways to achieve healthy scalp and stronger scalp defense to keep from having parched scalp. It can get even worse during the summer months when incessant sunshine and higher temperatures wreak havoc on one's crowning glory.
But are there ways to keep hair looking fabulous without the application of heat, natural or otherwise?
Some Practical Tips to Avoid Dry Scalp and Hair
Based on interviews with a few hairdressers, there are some styling hacks we can do at home without having to use a blow-dryer or any other styling tool that depends on heat to get satisfying results. These heatless methods keep hair looking fabulous and fresh regardless of the season while helping keep frizz and dryness at bay. Ready to try?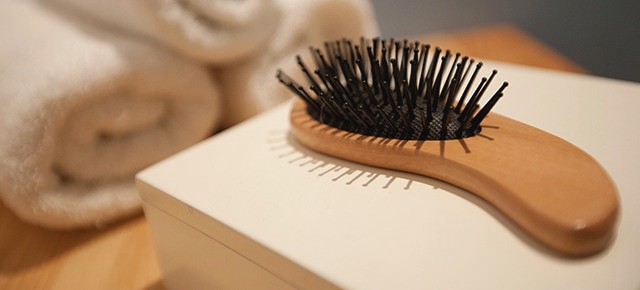 1. Brush your hair before you wash it
Yes, that does sound rather unusual, but brushing your hair prior to washing it actually helps distribute natural oils evenly through each strand. This effectively moisturizes the hair from root to tip, even after washing. It is also the best way to make sure your hair is tangle-free before it becomes wet and more susceptible to breakage.
2. Use shampoo that provides ample moisture
It would be easy to continue reaching for your regular shampoo, especially if it has been a part of your family's routine. However, it is actually better to use shampoo that is packed with natural emollients to keep your hair lush-looking and well-protected against dryness. For this, CLEAR Botanique Nourished and Healthy Anti dandruff Shampoo helps, as it is formulated with nourishing tea-tree oil and other refreshing botanicals that also help lock in moisture while maintaining hair that feels fresh and clean.
To get the best result, apply the shampoo near the roots and gently massage it onto your scalp. Use CLEAR Botanique shampoo and have hair that's botanique nourished and healthy everyday.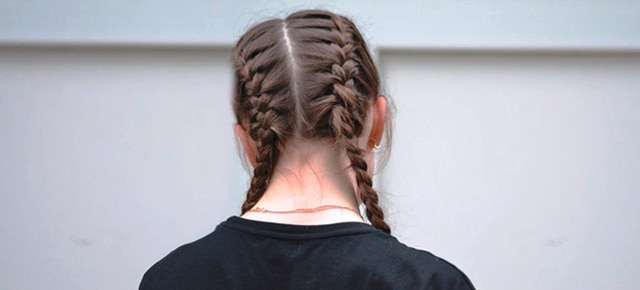 3. Consider a lukewarm water to rinse
As a great way to refresh a heat-weary scalp, especially in hot weather, use CLEAR Complete Care Shampoo that cleanses your scalp and provides a refreshing sensation throughout the day. CLEAR haircare system gives you clean scalp and hair with every wash. When rinsing, avoid using hot water for a long time, as it may cause your hair to become brittle. Lukewarm water is more suitable to open and clean the pores – without overheating the scalp.
4. Toweling off
Wrapping damp hair in a warm towel helps to lock in moisture, especially after using conditioner or having your DIY hair treatment. After that, dabbing hair with a highly-absorbent towel helps absorb moisture from your hair and cut the time it takes to air-dry. Avoid rubbing your hair with a rough towel so that you don't increase inter-fibers friction – which could lead to damage and frizz.
5. Braid it up
Want to have nice, wavy hair without having to use any of the usual styling tools? Braid your hair at bedtime! Whether they are three-strand braids or bubble braids, the heatless styling crimps hair to give it a wavy texture overnight. Simply divide your hair into two low ponytail sections and start creating a braid or bubble on each section. In the morning, take your hair out of the braids, rake through it with your fingers for extra volume, and you're all set for the day.
Check out the CLEAR Philippines official website to find CLEAR Women and CLEAR Men collections of shampoo for healthy scalp and hair.