Many of us invest heavily in the care and maintenance of our skin. From cleansers, creams, serums, oils, and even more extravagant treatments, it's a key focus in our beauty regimen. But what about our scalps? Your scalp is also skin but how many of us can say we equally invest in looking after it?
If you aren't taking care of your scalp, it most certainly will have an impact on your hair, affecting your hair growth cycle and even the look and feel of your strands. The good news? Turning your scalp's health around doesn't have to be a complicated affair, especially if you add a scalp cleanser to your daily routine.
7 Expert Tips to Get a Healthy and Clean Scalp
To care for your scalp and have a happy head of hair, you need to regularly use cleansing shampoo and change your hair habits. Doing so will create the perfect environment for your hair to thrive in.
Read on to discover the scalp care tips you should be following to achieve healthy scalp and stronger scalp defense.
1. Examine Your Diet
One of the best things you can do for your scalp and hair is to eat the right foods. By including a mix of proteins, healthy fats, fruits, and vegetables into your daily diet, you'll be able to get the necessary nutrients needed for a healthy and clean scalp. You know what that means, right? Your hair will also reap the benefits and look and feel better, too.
2. Choose the Right Hair Products
In order to pick the right treatment for your scalp, it's important to first ask what's going on up there. For example, if you have a dry scalp, you'll want to use a hair cleansing shampoo that's hydrating.
However, if you've got flaky scalp or an itchy scalp, you'll need to look out for a scalp cleanser that eliminates annoying white flakes and targets itchiness. Meanwhile, those dealing with hair fall need to look out for scalp-revitalizing hair products to energize the scalp and rejuvenate your scalp pores.
Once you find the root of your scalp and hair issue, you'll be able to create the perfect routine to maintain a healthy and clean scalp.
3. Wash Your Hair
If you aren't using a scalp cleansing shampoo, the dirt on your head will end up clogging your scalp pores and could impact your hair's growth. The solution? Keep up a good washing routine.
Depending on your hair type, we suggest washing your hair every two to three days. For those with thicker or colored hair, once or twice per week should be enough.
Worried about drying out your hair? Use a mild cleaner like anti dandruff home remedies or sweat shampoo to gently remove debris while moisturizing and purifying your scalp. You can easily swap out your regular cleansing shampoo for a cleansing conditioner and deep cleanse shampoo. They work to gently remove debris while also moisturizing your scalp and hair.
4. Try a Scalp Scrub
When a deep cleansing shampoo isn't cutting it, using a scalp scrub is your next best option. Scalp scrubs are great exfoliators and help revitalize the scalp, eliminating product build-up for refreshed hair and clean scalp.
You should aim to use this type of scalp cleanser once a week and avoid working them in too vigorously, as this might cause more harm than good.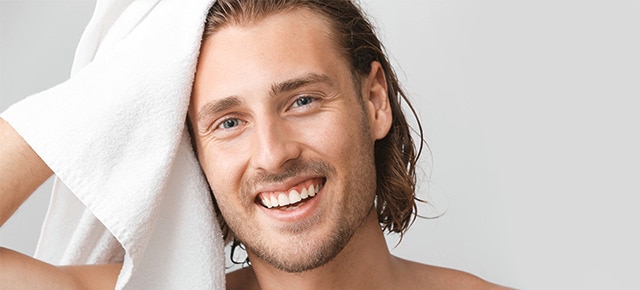 5. Keep Your Scalp Nourished
Moisturizing the scalp is key to keeping it healthy and supporting hair growth. So, on top of using a scalp cleanser, it's important to include nourishing conditioners and hair masks in your routine.
If you're struggling with a dry scalp, look out for scalp-targeting serums or specialized oils that work to hydrate and revive dry, irritated scalps.

6. Massage Your Scalp
Whether you're in the shower or out of it, you can help stimulate and increase blood flow to the hair follicles by gently massaging your scalp for 5-10 minutes.
When shampooing with your scalp cleanser, slowly massage your head with your fingertips to remove dead skin and improve blood flow. This is a great way to ease scalp tension and stress, so you really can't go wrong with trying it!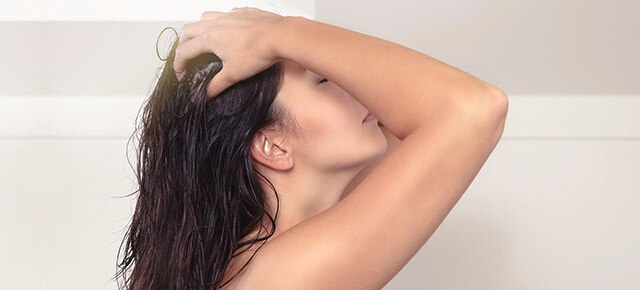 7. Protect Your Scalp and Hair
To ensure that your scalp and strands stay healthy, you'll need to protect them against damage that can come from using heated tools, chemical hair treatments, or sun exposure.
The simple thing to do is cut back on heat styling and chemical hair treatments, while also making sure to cover up your hair where possible.

If you follow these steps and start taking care of your scalp, you'll seriously notice the difference and achieve healthy scalp and hair in no time.