Discover the main benefits of using a hair loss shampoo.

Aside from dry scalp, flaky scalp, and itchy scalp, sudden hair fall is another common hair problem that can be alarming. If you do find yourself losing your hair quickly, you might wonder whether you should add anti hair fall shampoo to your daily styling routine. But does an anti hair fall shampoo really work? While there is no such thing as a miracle cure, using shampoo to prevent hair fall can improve the health of your scalp and hair in the long run.

Below we detail all the benefits that come with using an anti hair fall shampoo and how you can reap them.
Top 5 Benefits of Anti Hair Fall Shampoo
1. Great for Nourishing and Revitalizing Your Scalp
Healthy hair starts with a clean scalp, and when you're struggling with hair fall, you need to make sure to take extra care of the hair you have. It is essential for your scalp to be clean, clear, and consistently maintained to help encourage hair growth.
By using hair fall shampoo, you'll be able to keep your scalp nourished and revitalized, creating the best environment for hair to thrive in.
2. Specially Formulated to Fight Hair Fall
Want to know what makes anti hair fall shampoos so unique? Their special formulations, of course. Most of them are infused with scalp energizing ingredients like coffee and taurine, which work in tandem to slow down the process of hair fall. Like deep cleanse shampoo, anti hair fall shampoo works to give you clean scalp for growing healthy hair.
3. Strengthens Hair and Supports Hair Growth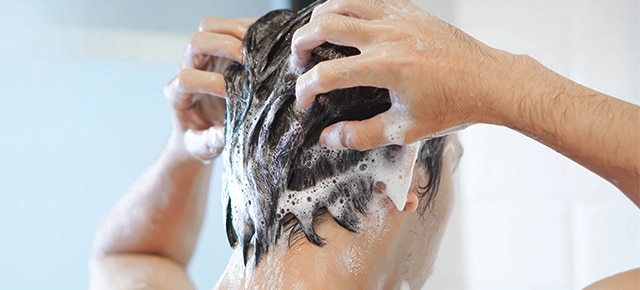 It's important to remember that anti hair loss shampoo won't necessarily reverse the process but will help improve the hair on your head and your scalp's condition, helping you achieve healthy scalp. If you keep up a good hair routine and use the right products that are anti hair fall, you'll be doing your scalp a favor by helping strengthen it and therefore, supporting its hair growth.
4. Helps Hair Look Thicker and Fuller
We all want thick, luscious-looking hair. So, if you're experiencing hair fall, you may notice your overall head of hair looking thinner and less bouncy. The good news is that anti hair fall shampoo can help make your hair appear thicker and fuller, giving you the uninhibited confidence boost you need to take on your day in style.
5. Easy to Use
If your aim is to prevent hair fall, adding a Clear Shampoo like the CLEAR Men and CLEAR women best active shampoo range to your hair routine is the best place to start. Like any other shampoo, a hair-loss one is hardworking and easy to use.
All you need to do is apply the shampoo to your scalp, gently massage it in, and rinse thoroughly! See? Easy.

If you still don't notice a difference in your hair fall, we suggest you visit a doctor as there may be underlying issues that are causing this.